Writing Is Hard Work
Scrivener is probably the best word processor available.  Most writers like myself who have been writing for a long time will find Scrivener a welcome addition to their desktop.  I use the program exclusively to write novels, but it has many other functions, one of which is screenwriting.
Here are the steps:
First, open a new document and select "screenwriting" and then "screenplay".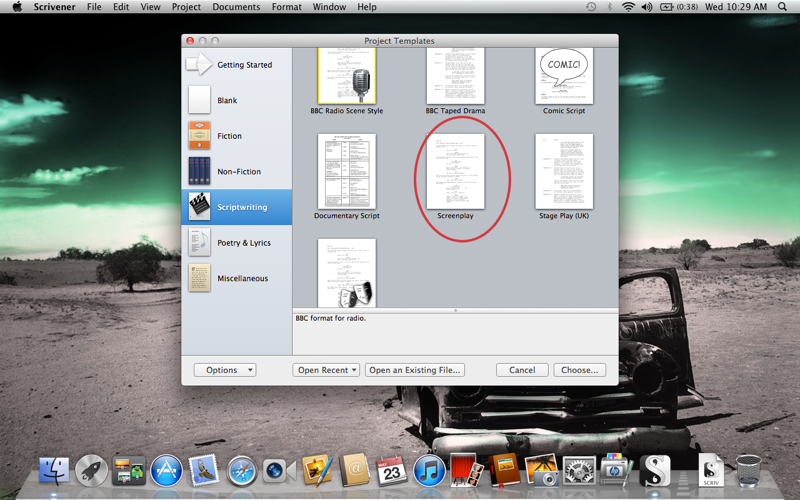 The next thing you will see is the following screen.  What is great about Scrivener is that it has pre-made formatting for all of the various parts of a screenplay.  It offers pre-sets for actions, parentheticals, shots, dialogue, transitions, or anything a screenwriter might need to format their document properly.
The binder column on the left allows a writer to see each section or scene of their screenplay at a glance.  If a writer wants to switch a scene around or move a scene to another part…
View original post 271 more words